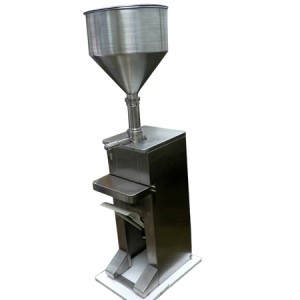 Add to Favorites
Share
Foot Filler
Payment

Origin

China Mainland

Minimum Order

15

Packing

Pieces
Product Detail
Hydraulic dual-use pedal-paste filling machine single head piston dosing device, which is realized by adjustable plunger movement distance of material rationing, and adjusted in accordance with different filling quantity in the measurement range.

Pedal-cream of the series liquid filling machine dual-use a wide range of uses, suitable for daily-use chemical, pharmaceutical, food, chemical industry, paste, liquid filling, also used for sealing the filling hose.

This machine is simple, quantitative blowdown. And accurate measurement, characteristics of simple structure, is made of stainless steel material, in line with food, medicine, hygiene requirements for the production.



3
YRS
ACE Tools Machinery Co.,Ltd
China
Favorites